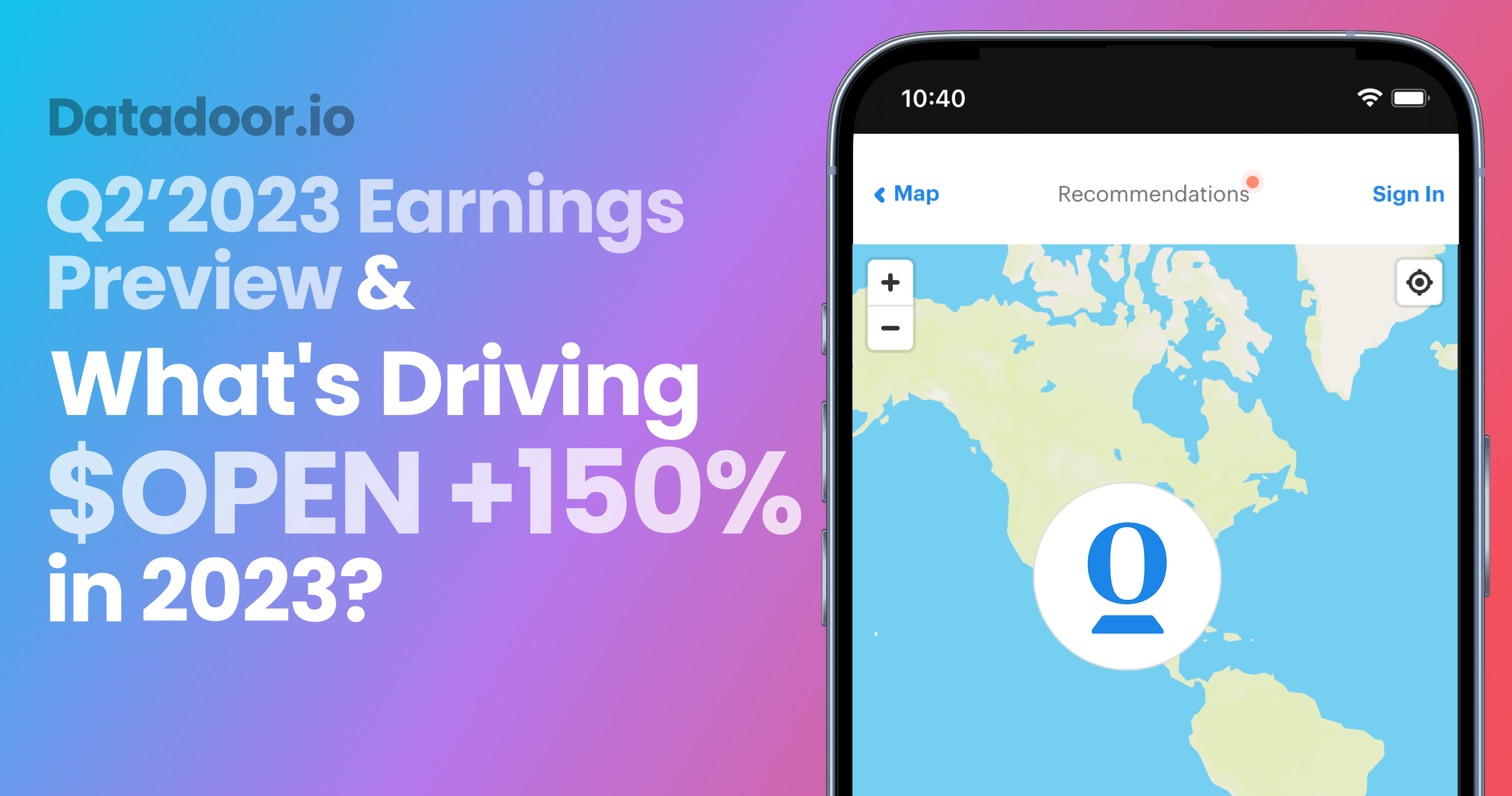 The stock of Opendoor, the beleaguered battleground iBuyer, is up 165% so far in 2023. After hitting an all-time low of 0.92$ per share to close out 2022 (down >90% all time), the stock comfortably straddles $3/share today.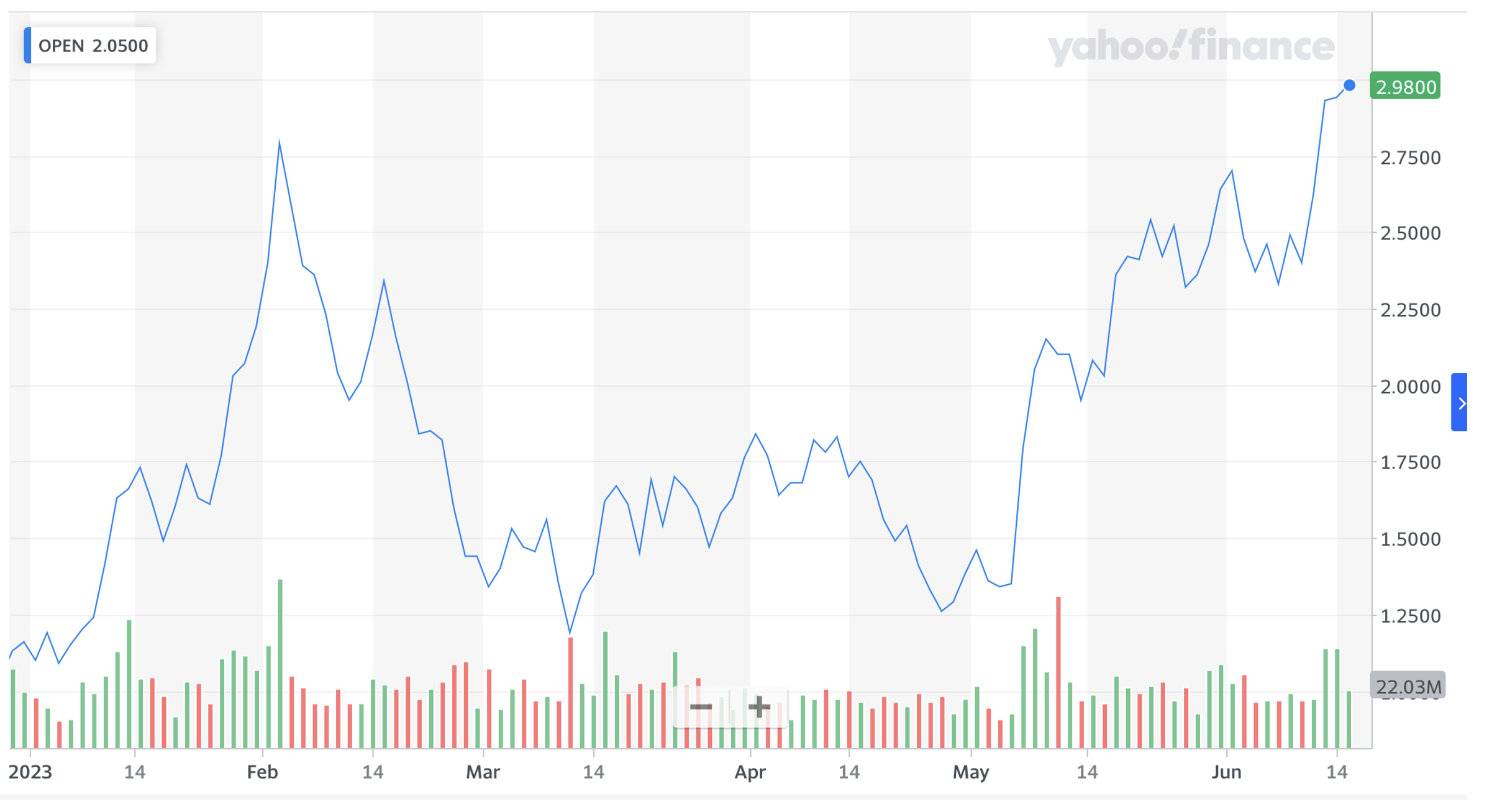 This is despite Opendoor taking massive losses after buying far too many homes in the summer of 2022, right before demand for housing evaporated. The company was forced to sell thousands of homes (the "Q2 Offer Cohort") at a loss, CEO Eric Wu was replaced with then-CFO Carrie Wheeler, and even I became quite bearish on Opendoor's prospects.
Rock bottom for me was October 13, 2022. Opendoor had just announced terrible guidance following the Q2-2022 ER, and our data modeled Q3 would be the worst quarter for the company, ever.
In particular, our embedded margin, which is the listing margin of Opendoor's active inventory (the margin Opendoor would register if homes were sold at listed prices) bottomed at 2.59% during the week of October 13. It had nosedived almost daily since March of 2022, paralyzed in a death spiral well below the hard deck.
Embedded margin is the strongest forward indicator I am aware of. Listing margin is the precursor to sales margin, and an accurate embedded margin can tell you where sales margins will be in 4 – 6 weeks. For the savvy investor, it's like seeing the future.
So that week I knew even worse sales margins were on the horizon. And I was right. Opendoor's sales margins hit an all-time low of -3.4% the week of November 13th. Just awful.
But at that point I could tell something was very different in the data. For the first time in 8 months, embedded margin began to rise. Not much, but there was a clear trend reversal.
By New Year's embedded margin crested 5% and has rocketed in straight ascent to 15% by the end of May. As of today, Opendoor's EM is the highest it's ever been. Interestingly, EM is the metric most closely coupled with stock price since the summer of 2022.
With Q2 coming to a close and the earnings announcement only six weeks away, we wanted to take a closer look at Opendoor's performance for the quarter. This is our most comprehensive presentation of the quarter to date, and we hope you find these data as useful as we do. We begin with Datadoor's estimates for the quarter, with all KPI's included.
---
Reading the rest of this article requires a Datadoor Atoms subscription.

If you already have a subscription, sign in.