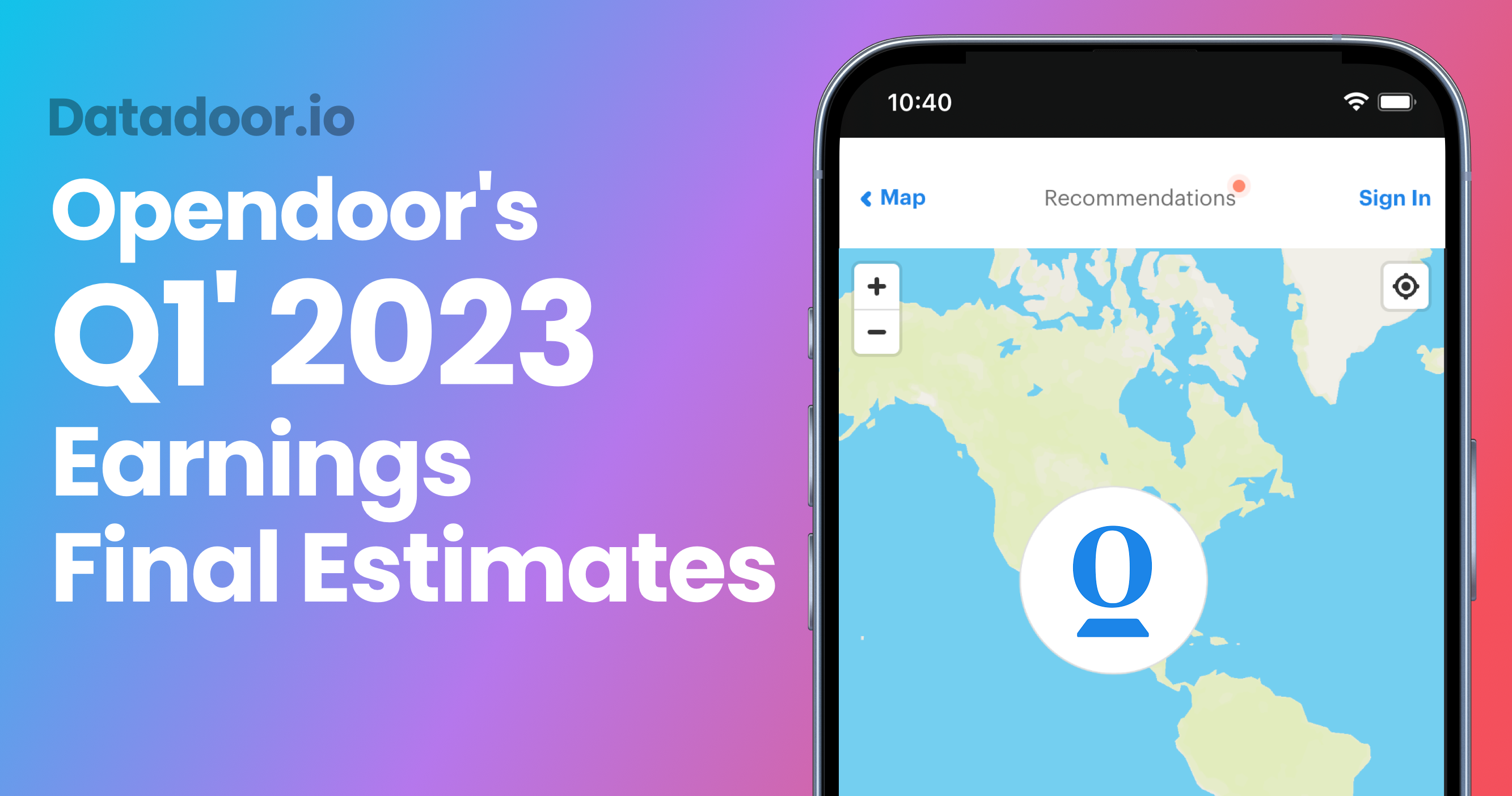 During the height of the 2022 housing boom, Opendoor's iBuying model was soaring.
Opendoor's run-rate revenue in Q1 2022 was more than $20 Billion, and the company was profitable for the first time. Although management foresaw housing turbulence in the back half of 2022, they were more determined than ever to make iBuying a household product for home shoppers. And why not -- indefatigable home price appreciation bolstered inventory value each and every month. 
In June of 2022 that all changed. Aggressive rate hikes by the Fed provoked a "one in forty year" shock for the U.S. housing market, prompting home values to plummet and demand to evaporate almost overnight. Despite the storm clouds on the horizon, Opendoor continued to buy more inventory than they ever had.
When it was all said and done, Opendoor purchased 20,000 homes over the period of April to August 2022. By the time Opendoor owned these homes, they were worth less than the purchase price, and actively depreciating. 
Opendoor's stock price plummeted in the aftermath. CEO and founder Eric Wu stepped down and was replaced by CFO Carrie Wheeler, and there have been two rounds of layoffs as the company attempts to re-right itself towards a leaner, higher margin model. In particular, the company is laser-focused on offloading the "Q2 Offer Cohort," or those 20,000 homes Opendoor made offers on during Q2 2022. 
As of this week, Opendoor had officially sold 90% of this cohort, with only 10% remaining. While still a sizeable chunk of inventory, we believe the margin drag of the Q2 Offer Cohort will diminish materially by the second half of 2022.
As the Q2 Offer Cohort fades, new cohorts will influence margins. This is important, because:
Each monthly purchase cohort Opendoor has made since September has adjusted gross margins > 5%.
Since December, monthly cohort margins are >10%.
Since February, monthly cohort margins are >15%.
Remember, the Q2 Offer Cohort comprised 90% of Q4 2022 sales (negative gross margins) and 60% of Q1 2023 sales (negative gross margins). We expect margin outperformance for Opendoor in the second half of 2023 as these new cohorts begin to dominate the margin stack. 
Opendoor announces Q1 2023 earnings results next Thursday, May 4th after the close. Below you will find Datadoor's final estimates for the quarter, including all reported KPI's.
We do acknowledge some visibility issues with gross margin tracking, as Opendoor's current operations include several costs to the transaction that are not observable. Due to this, we anticipate a wider range of potential outcomes for gross margin, particularly in the lower direction of the provided ranges. Once that visibility improves, our ranges will narrow. 
We look forward to a lively discussion in the comments and Discord. 
---
Reading the rest of this article requires a Datadoor Atoms subscription.

If you already have a subscription, sign in.